"Every mountain top is within reach if you just keep climbing."
— Richard James Molloy
Outreach Ministry
The CLC Outreach Ministry share the gospel of Jesus Christ as Jesus Himself has charged us. This includes an outreach to our community as a church family and to provide support in time of need. We want to provide a church family to those in our community who don't know Jesus. We will accomplish this through visitation teams; Home Care Groups; evangelistic outreach through advertising; and support through our Church's Mission Ministry.
Education Ministry
The CLC Education Ministry administers and coordinates programs and strategies to facilitate the spiritual growth and discipleship of believers in Christ; develops comprehensive, coordinated, and unified educational programs consistent with the Pastor's vision; provides educational services to benefit the community; and provides valued leadership training.
Deacon Ministry
Deacons provide Family Fellowship and Care Group Home Meeting Ministry with activities throughout the year to allow CLC Church members and friends to interact in Christian fellowship outside of the church facility.
Hospitality Ministry
We love to have fellowship around simple refreshments or occasional larger feasts. A celebration party is given for events such as special Sunday programs, our Church Anniversary; Friends and Family Day; Birthday's; Mother's Day; Father's Day; and Veterans Day.  Religious holidays are also observed like Easter, Christmas and we traditionally have a special meal after New Year's Eve Service. The CLC Hospitality Ministry serves to make a joyous experience to both members and visitors.
Music and Arts Ministry
Under the leadership of the Minister of Music & Worship Arts (M&WA), this ministry serves CLC Church by providing music and worship arts for all worship experiences. The ministry includes: CLC Praise Team, Praise Dance Team, and Dramatic Arts in all age groups and seeks to engage the entire congregation to participate in worship.
Helps Ministry
The CLC Helps Ministry is a highly visible ministry and serves as ambassadors for the church.  Many times they will be the first and only impression that people have of our church!  Our goal is simple and direct: Make people feel welcome at our church!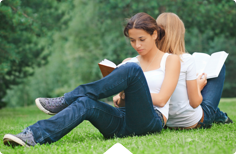 Youth ministry
Youth Ministry serves as a place of fellowship, growth, and excitement for preschool through high school ages.  This ministry offers unique platforms of expression, creates safe environments for discovery and personality, nurtures creative methods for theological formulation, and conducts intentional exercises for identity formation, as a young Christian in today's world. The Gospel Project is used for education and training our youth.
Singles Ministry
Many churches overlook the single adult population. However, here at CLC, singes are important and are considered a key part of ministry execution.  At CLC we plan for and make available opportunities for single ministry and spiritual fulfilment.  This group includes those who are never married, divorced or widowed. In addition, a growing group of single parents are those who have never married. At CLC we recognize their needs and respond to the opportunities for ministry.
New Members Ministry
The purpose of the ministry is to meet the spiritual and practical needs of God's people; to direct them towards Jesus Christ; and to teach and equip the Saints for ministry through the leadership and power of the Holy Spirit as directed in Matthew 18:19-20 and Ephesians 4:11-16. We embrace faithful service to God that will build a healthy congregation based on the five integral components found in Acts 2:42-47 that includes reverent Worship, Fellowship, Discipleship, Missions, and Prayer.
Pastoral Care Ministry
Pastoral Care ministry provides support to the Pastor by assuming various tasks identified by the Pastor which allows the Pastor to stay focused on his spiritual roles of prayer, preaching, and ministering ordinances, allowing the Pastor to serve God's people. In addition, this ministry assists visiting clergy and guests to ensure they want are properly assisted visiting CLC Church.
Dance Ministry
The Anointed Praise Dancer offers the opportunity to worship God through liturgical dance. The team, through various dance and mime presentations, provides visual interpretation of songs that give glory to God. Dramatic Arts Ministry performs to present Gods Word by use of various forms such as plays, skits, puppets, music and poems.
Security & Safety Ministry
The CLC PM helps to ensure safety and security that starts in parking and continues throughout the worship experience of Christian Life Church.  The Parking ministry purpose is in serving not only the persons attending services, but the immediate community at large and to enhance the total experience of worshipping at the Christian Life Church.
Women on Watch Ministry
"Women On Watch (WoW) is the ministry that empowers women to become disciples for Jesus Christ by teaching them the word of God. Each quarter women come together to fellowship, worship, praise, and learn more about the Bible, share experiences, and address issues of life.
Man UP Men's Ministry
The mission of the Man-Up Ministry is to provide men with resources to … and in concert with him, exercise a general watch care of the spiritual interest of the church. … and discipleship of believers in Christ
Usher Ministry
Ushers provide and protect the orderliness in the sanctuary that maintains an atmosphere of consecration and reflection toward God during worship service. The ushers provide warm greetings and directions to seats, guide appropriate movement during service, provide measures for the comfort and well-being of worshippers, e.g. distribute handouts, programs, and offering envelopes, visitors and welcome packets, and participate in offertory functions.
Deaf Ministry
The CLC Deaf Ministry seeks to bring spiritual healing to Deaf and hard-of-hearing people and their families; connect the hearing who wish to minister to the Deaf, Deaf visitors, Deaf members, and others who desire such fellowship, while at the same time acquainting the hearing with the unique features of the Deaf culture. Through sign language interpreters, accessible video capturing, and personal assistance, CLC provides desires to provide spiritually resources and share venues for the Deaf community.
Audio / Visual Ministry
Technology and Ministry enables and enhances the effectiveness of all CLC Church worship services, special events, and activities by providing equipment, personnel resources, and logistical support to manage, design, deploy, operate, maintain, and/or coordinate all audio, visual, computing, and facility-related technical needs.
Trustee Ministry
The trustees hold in trust all property belonging to the church and take measures for the protection and management of the same. We believe that God is the God of order and we want everything to be in proper places. The management of church resources, both financial and physical, are in the hands of our able bodied Trustees.
Thank you for visiting our Ministry page. If you find a Ministry you would like to be a part of please don't hesitate to contact us.  If you find a link on this page not working please bear with us as we're continuously updating this site.
Thank you and have a blessed day! ~ CLM